Replacing an NES PRG ROM with a Flash ROM
PM29F002T-12PC 256KByte flash ROM: http://www.futurlec.com/Memory/29F020pr.shtml
NES 256KByte PRG ROM: http://nesdev.com/NES%20ROM%20Pinouts.txt
Using an Ultima: Quest of the Avatar cart as a donor: http://bootgod.dyndns.org:7777/profile.php?id=105
Pins that don't match up between the two
| | | |
| --- | --- | --- |
| Pin | EEPROM Function | PRG ROM Function |
| 1 | NC | A17 |
| 2 | A16 | CE |
| 24 | OE | A16 |
| 30 | A17 | 5V |
| 31* | WE | 5V |
WE (pin 31) is active low and should be tied to 5V (*and luckily it already is!)
OE (pin 24) is active low and should be tied to ground
Pin 2 and 22 on the PRG are CE (chip enable). 22 is CE on both chips, and the via for 2 is only connected to 22 so it's redundant and may be cut.
Things to do:
Pull out pin 1 on the IC socket, which will disconnect the NC from A17

Cut the single trace that leads from via 2 to via 22

Cut the single trace that is connected to via 24

Cut the thick trace that connects via 30 to via 31
Connect via 1 to via 30 (via 1 didn't have its trace cut, so connecting directly to the via is OK)

Connect via 2 to

trace

24 (

not

via 24!)

Connect via 24 to ground (via/pin 16)
Note that the words via and trace are a bit loaded in the above "connection":
via: Solder directly to the via (hole) of the pin.

trace: The trace of this pin has been cut (see above) so when I say

trace

here I mean that you should solder the connection to the half of the trace that is

not connected

to the via.
Progress photos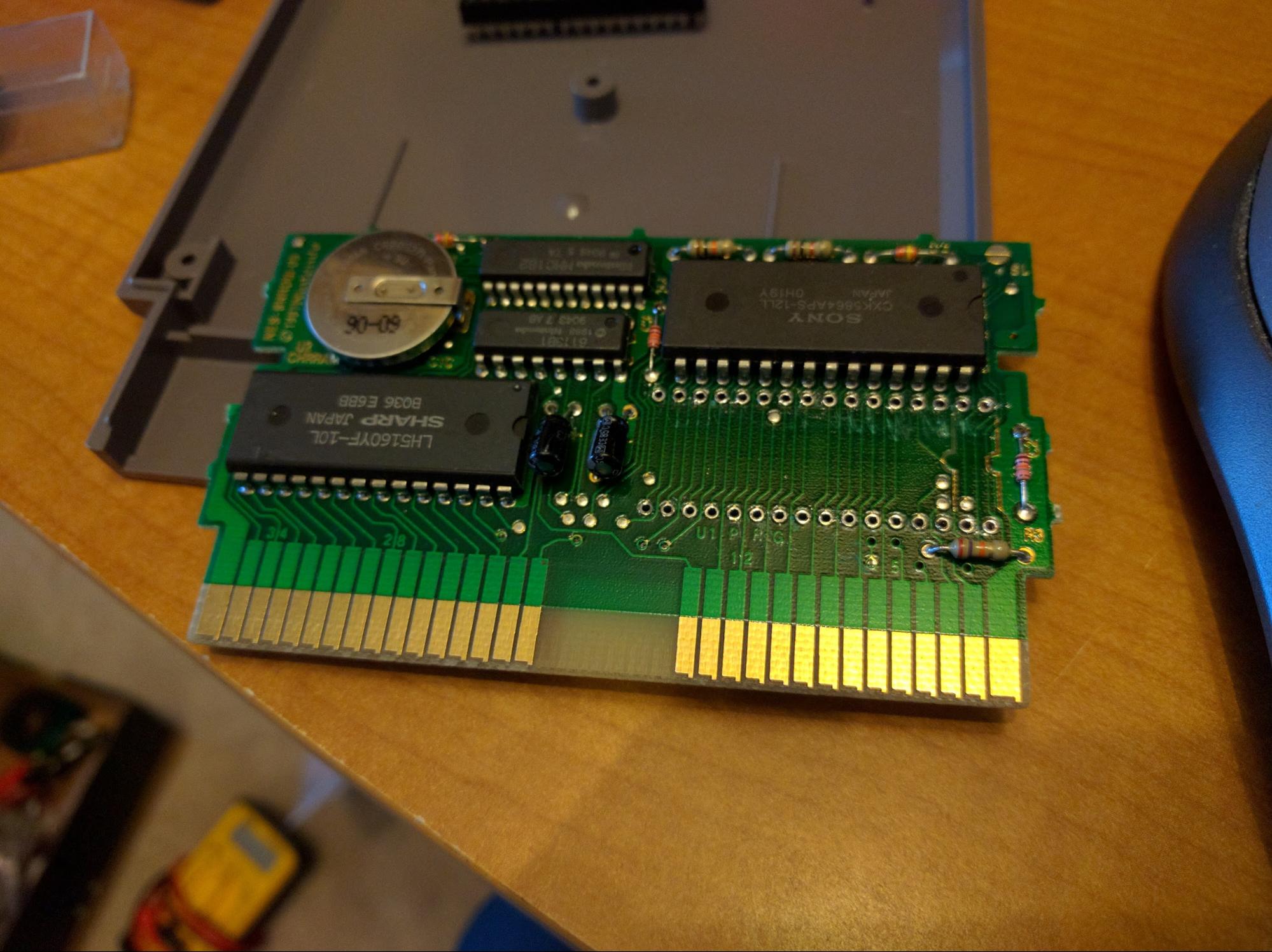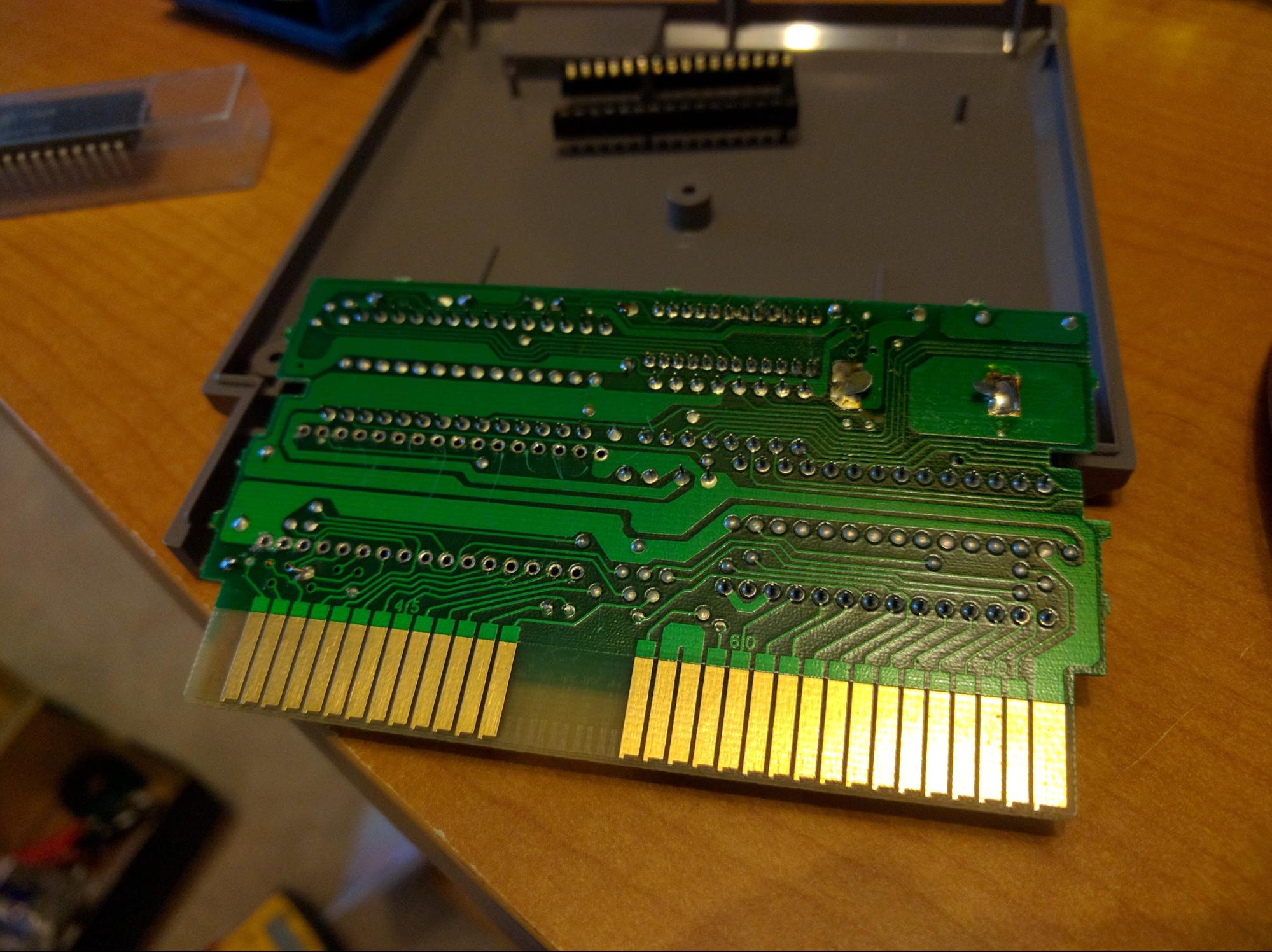 Old PRG ROM has been removed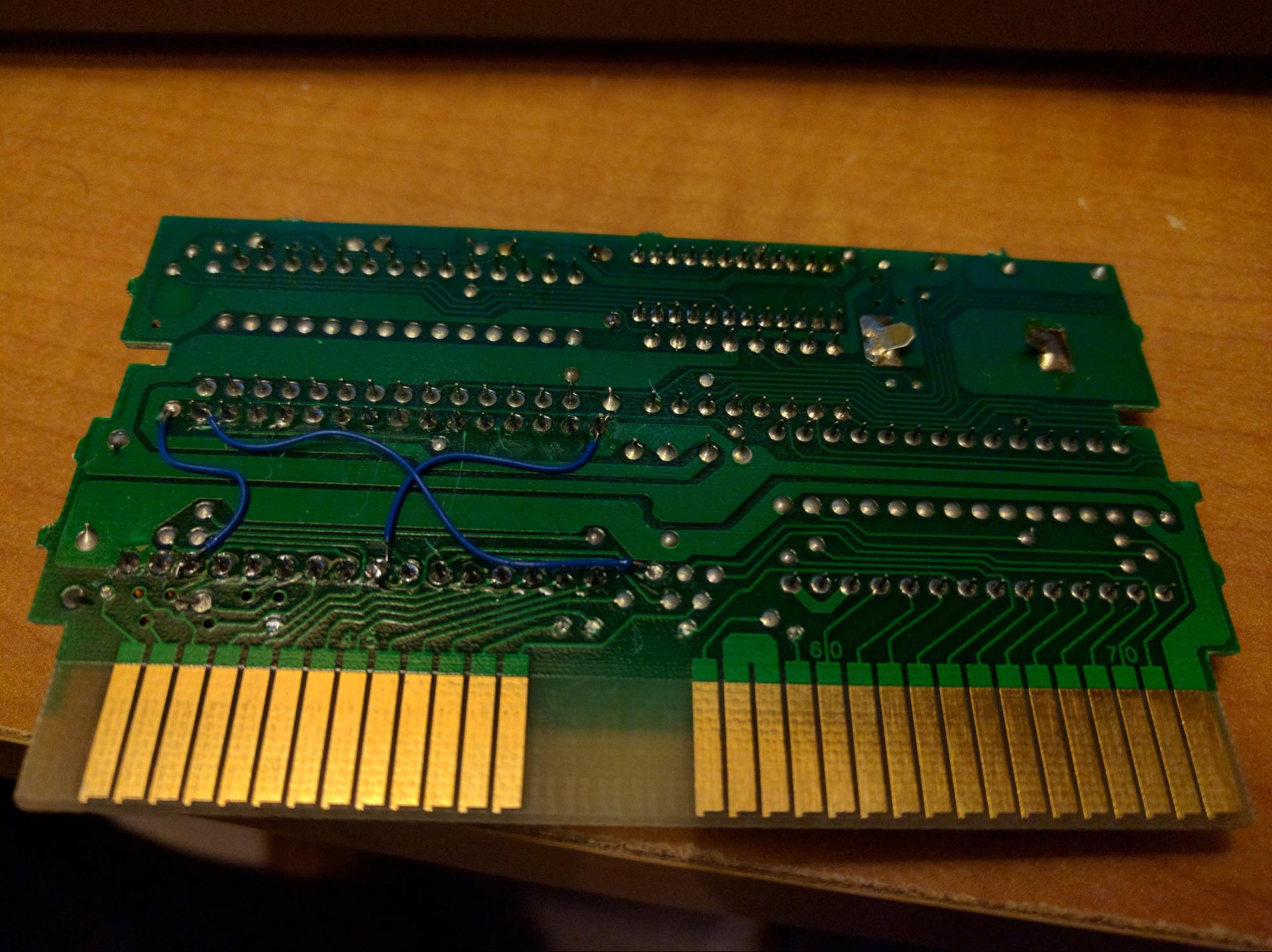 Traces cut and soldered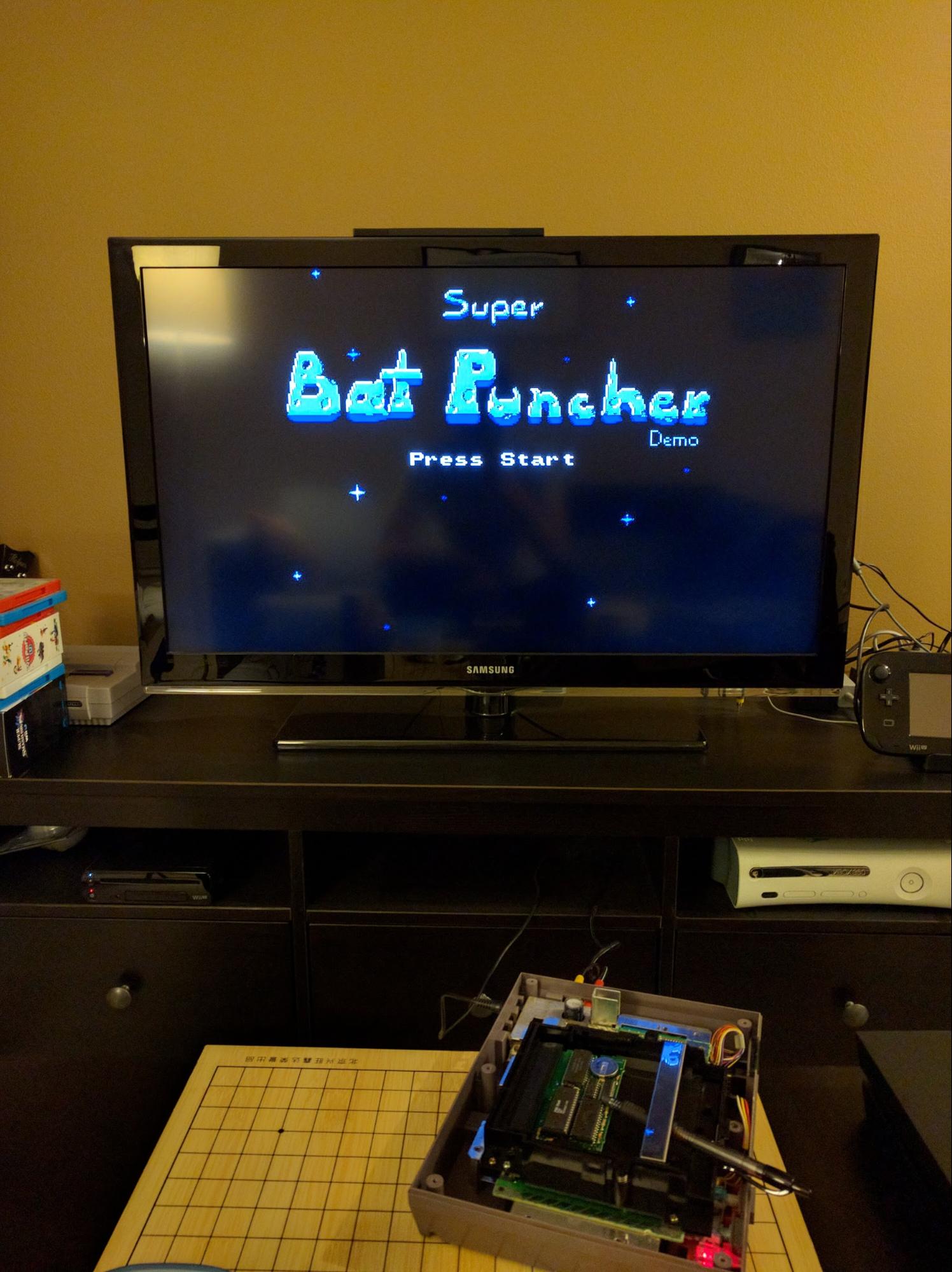 It lives! Had to take apart the NES in order to test it, since I haven't yet cut a hole in the cart. Also had to use a pen to hold down the PCB so it would read correctly :P